Anamaria Maier
Explore my World
Anamaria Maier is a Multilingual Actress, Model, Writer, Marketing & Communications maven who is predominantly described as "Intense","Sophisticated" and "Sensual" by casting directors and acting coaches.
She caught the Acting bug while studying Law in Bucharest, discovering "The Power of the Actor" – the internationally acclaimed acting method developed by Ivana Chubbuck which incorporates behavioral psychology, a topic Anamaria  explores frequently.
Following her dreams led her to Rome where she enrolled in a Bilingual Acting Programme and continued to hone her craft with great dedication.    
Her sharp mind, sensitive spirit and charismatic presence allow her to inspire and create multilayered characters.
When she is not Acting, Anamaria is most likely amazing others with her skills and unique voice in Marketing Communications.
 "Living happily ever after has everything to do with the way you focus."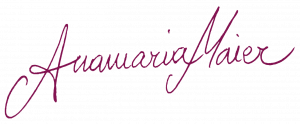 'Danny and the Dolphin" by Kate Sommers is an uplifting children's story that is perfect for all ages. The Italian …